Happy Friday Woozens!
WNTM may be over (congrats gorgeouschiqq!) but things certainly haven't slowed down in Woozworld! Tuesday marked the beginning of Woozworld's Advent Calendar and Woozens are rushing around, desperately trying to find a key to match their gift. This weekend won't be any quieter either with the start of Hanukkah on Sunday evening! This year Woozworld is celebrating Hanukkah, so be sure to take part! And, as always, don't miss MyaWooz's Late Night Show today at 4PM WT!
Contest Winners
Monday means Star of the Week in Woozworld, of course! Those vying for first place had some choices this week; they could either rock their Black Friday purchases, their
WNTM outfits or mix-and-match them! This week, we congratulate our new Star, -Im-So-CoOl! "Everyone, including myself, was stunned instantly by Cool's peachy-tan and white colour code," Mya said of the new winner, "The colours really softened the GisELLE outfit, but made it look so elegant at the same time. Pairing it with the Equinox hairstyle gave a little edge to the look, too. Overall, it was just a really fab outfit and her title is well-deserved!" Congratulations to our new Star of the Week!
Over the weekend, JayWooz held a Beauteak Unitz Design Contest. Participants had to design a boutique using furniture from the new Beauteak line and, according to Jay, the competition was fierce! "I was absolutely blown away by these boutiques! I asked Woozens to show me their style with their designs and they definitely did," said Jay of the contest, "It was mad hard to choose winners. I mean, I couldn't even choose one 1st place winner; it was a tie!" 3rd place winner chichick designed a gorgeous and elegant lavender boutique, while 2nd place winner Jakejetbootz went for an edgy yet sophisticated feel with his large deep red and black boutique. 1st place winners NessaClora and cookie157n created very different boutiques that were equally as stunning. While NessaClora designed super glam hot pink, black and white boutique fit for MyaWooz herself, cookie157n went with a more laid-back tan and black boutique. Be sure to check out the winners' Unitz! Keep up the great work, designers!
Congratulations to all of our contest winners this week!
Articles from Woozens
Tips for getting REstarted on Woozworld! by NeeChee001
Hey guys! It's Nee, wow, it's been a while!
I've actually been a member here for quite some time now, almost 6 years I think, and as you'd expect with life getting busier and me getting older I've had about 2 years away (with a few visits, of course!). Recently I've found myself getting a little nostalgic and coming back, and I've seen quite a lot of other people doing the same.
Things have changed a lot since I was first an active member, but change makes things fresh and exciting, so, for anyone else rejoining like me and any completely new members, I'd totally recommend going to as many events as possible. I've managed to go to both Jenny's Chat Room and the Map Game this week and had a lot of fun at both. Going to both has already helped me to surround myself with unexpected friends, new and old whilst chatting to everyone in the unitz too! Also, don't be shy, don't be afraid to break a silence, speak out and don't be afraid to be different – this is my main tip (and when I'm confident enough I try to use it in real life too).
A new look is also good to mark a new beginning, so in my case I've traded out my old signature black and white lab coat look for a very Sherlock inspired purple and grey look. Maybe you could find a new outfit, colour scheme or anything to mark a new you!
It's been lovely to see and meet everyone again and I don't intend upon leaving again any time soon! If you're a woozen who is also coming back after a long break or a new woozen altogether, feel free to message me and tell me your own tips for getting started/restarted! I'm always happy to make new friends, widening your social circle always seems to be a good thing!
I hope everyone has a very merry festive season and hope to see you all at more events in the near future.
Your revisiting blogger,
Nee xx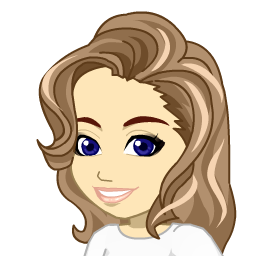 Old-Fashioned Gingerbread Cookies by Laila180
Hi Woozens! Since Christmas is coming up, heres a tasty recipe for some Old-Fashioned GingerBread Cookies!
These are the Ingredients you need:
2 1/3 cups Gold Medal all-purpose flour
1/2 cup shortening
1/3 cup sugar
1 cup molasses
3/4 cup hot water
1 teaspoon baking soda
1 teaspoon ground ginger
1 teaspoon ground cinnamon
3/4 teaspoon salt
1 egg
Butterscotch Sauce, if desired
Here are the Directions:
1. Heat oven to 325F. Grease and flour bottom and sides of square pan, 9x9x2 inches.
2. Beat all ingredients with electric mixer on low speed 30 seconds, scraping bowl constantly. Beat on medium speed 3 minutes, scraping bowl occasionally. Pour into pan.
3. Bake 50 to 55 minutes or until toothpick inserted in center comes out clean. Serve warm or cool.
Surviving Woozmas by latinoloverOO
Hi woozens! preparing for Woozmas can be a hassle, but no need to sweat your pixels off. I'm here to provide a few tips on how to survive this year!
1. Save all your Wooz and Beex for the bonus deals to gift your Woozen friends spectacular gifts!
2. Greet lots of newer Woozens to help show you care! Kindness will pay itself off!
3. Try to enter as many festivities as possible (if you don't, what's Woozmas?).
4. Relax and go with the flow! This year focus on friendship and family instead of gifts!
(P.s. You deserve a treat now and then, so log on everyday of December to get a cute gift from Woozworld )
Have fun and I hope you enjoy this Woozmas!
Lots of love xoxo
[Editor's Note: If you'd like to submit an article to the WoozPaper, visit the WoozNewz HQ Unitz in Woozworld! -LW]
Fansite Corner
Since WNTM is over for the year, CosmicThunder decided to create his own modelling agency called Polarized Modeling Agency over on Woozworld Warriorz. Read about the new agency and the first 2 featured models here!
Until next Friday!