Jenny's Secret Cookie Recipe
To celebrate International Dessert Day I've decided to share one of my favorite recipes! Do you have a weakness for chocolate chip cookies? If not, you will once you've tried these. They are easy to make, chewy, full of flavor and just delicious!
Before you go full-on iron chef, be sure ask your parents for permission or help in the kitchen (especially when using the oven)!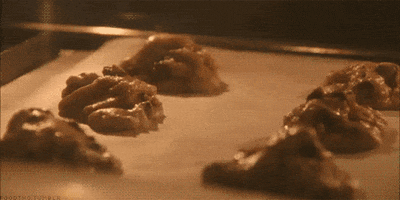 Ingredients for Chewy Chocolate Cookies
· ¾ cup unsalted butter, softened
· ¾ cup brown sugar, packed
· ¼ cup granulated sugar
· 2 teaspoons vanilla extract
· 2 cups all-purpose flour
· 2 teaspoons cornstarch
· 1 teaspoon baking soda
· ½ teaspoon salt
· 1 cup bittersweet chocolate chips
· 1 egg
Baking Instructions
1. Preheat oven to 350° F (and make sure your parents know you're planning to use the oven!)
2. In a small bowl sift flour, cornstarch, salt and baking soda. Set aside.
3. In a large bowl cream butter and sugars until light and super fluffy. Mix in the egg and vanilla extract. Add the flour mixture you put aside and chocolate chips!
4. Cover a cookie sheet in parchment paper and drop tablespoon sized balls of dough about 2 inches apart! (These cookies will spread; you don't want one giant cookie. Or do you?)
5. Bake 8-10 minutes in preheated oven.
6. Let cool 5 minutes on the baking.
Note: If you are impatient and try to eat them all before they're cool (like Max did), the cookies will crumble and they'll seem underdone.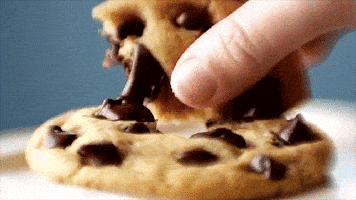 BTW, if you're feeling adventurous you can also try my famous PINK cookies!
Ingredients for PINK Chocolate-Chip Cookies
· ½ cup (1 stick) butter, slightly softened
· 1 pouch of your favorite pre-made sugar cookie mix
· ½ cup powdered sugar
· ½ cup flour
· 2 egg WHITES
· 1 cup bittersweet chocolate chips
· Red food coloring
Baking Instruction
1. Preheat oven to 375 degrees.
2. Cream butter and sugar cookie mix. Add powdered sugar and flour and mix until well blended and crumbs are fine. Add the 2 egg whites and mix again until everything is well blended and your mixture sticks together.
3. Add red food coloring, several drops at a time, mixing after each addition until desired pink color is achieved and is uniform (I use 12 drops for the perfect pink!). Adding too much can give the dough a bitter taste, so don't go too cray cray!
4. Drop tablespoon sized balls of dough onto ungreased cookie sheet
5. Bake for 8-10 minutes.
6. Allow to cool on cookie sheet for 2 minutes before removing cookies to a cooling rack to cool completely.
7. EAT!
You can always try out different combinations of ingredients to make it your own! Baking is meant to be fun and to express your creativity. I hope you'll do just that! Have fun and Happy International Dessert Day!
Jenny